The Incredible Grulke
Fruited Sour Saison
A family friend is getting married this spring so Drew invited the groom to come brew a beer he can serve at his wedding. Given the wedded couple's last name will be Grulke and the soon-to-be Mrs. Grulke is a graphic designer who'd made her sour-beer-loving fiancé an "Incredible Grulkd" gym shirt... we figured to make a sour Saison with kiwi for green color and strawberry as its partner in crime. When you enjoy it, feel free to offer a toast to married happiness everywhere!
Available now for purchase!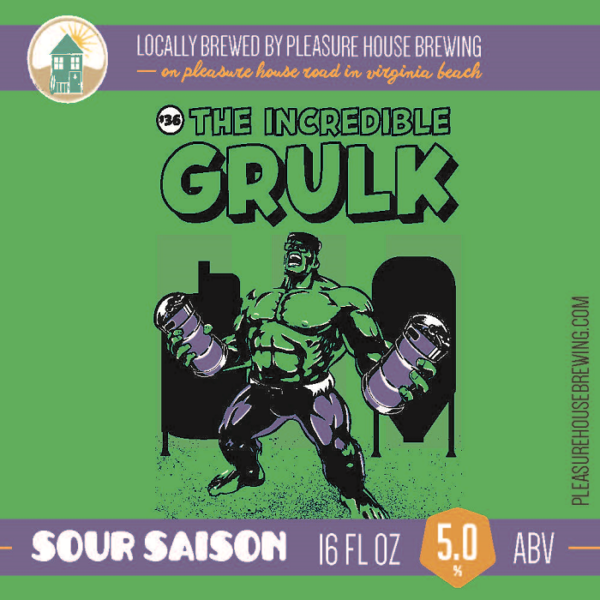 Availability

The Incredible Grulke

jan

feb

mar

apr

may

jun

jul

aug

sep

oct

nov

dec
Note: Beer availability is subject to change.