Liquid Communication
Belgian Tripel
A rare ale that's specially brewed to bring out your inner self. Or reveal the side of you that doesn't get out much. Or release the part of you that would never show up at the office.
Our 2016 batch was brewed with gold flakes, maple syrup, cane sugar, molasses, ginger, juniper berries, caraway seeds, coriander, rainbow peppers, lavender, hibiscus, cacao nibs, cardamom, grains of paradise and lemon verbena.
Formerly known as Pope's Holiday ale, this updated Tripel has been very well received. Drew changed it from Abbey to Monastery (aka Trappist) yeast and tweaked the recipe to make it a touch sweeter and more complex. Cheers!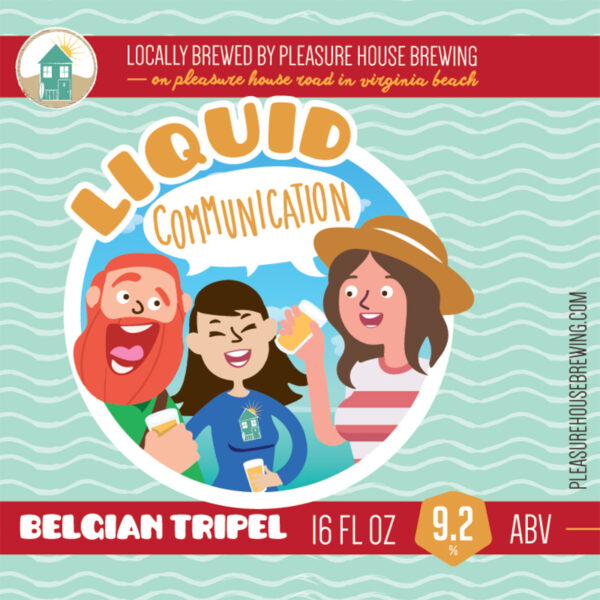 Availability

Liquid Communication

jan

feb

mar

apr

may

jun

jul

aug

sep

oct

nov

dec
Note: Beer availability is subject to change.